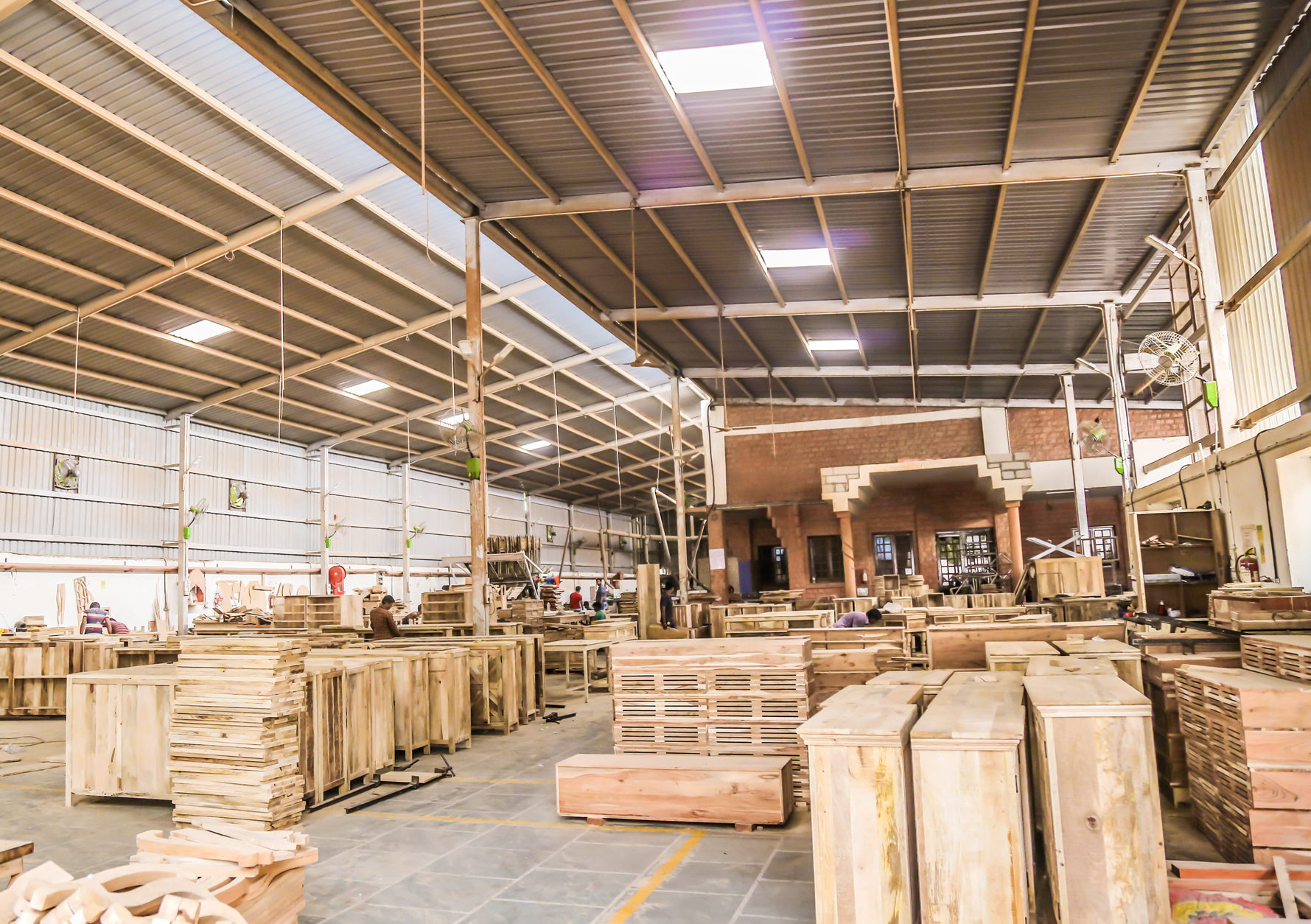 Creating a Furniture Factory of the Future
Welcome to the fine furniture production facility of Shambhav Art & Exports. Spread over an area of 50,000 sq. ft., our production facility provides the versatility needed for unprecedented growth.
We know that there is no one-size-fits-all when it comes to creating a highly-effective production unit. Therefore, we have equipped our facility with the best machinery, knowledge, and experience, which enabled us to become a leading wooden furniture manufacturer in India.
Our organization's production unit is designed in a way that mirrors the unique needs of our organization, facilitating efficiency and productivity. We have all the latest equipment installed from individual machines to fully interlinked systems.
The interlinked production combines a comprehensive consortium of operation from the storage to handling & transport of our wide range of furniture. The processes include sorting, seasoning, machining, carpentry, assembling, sanding, finishing, quality check, packing, and shipment.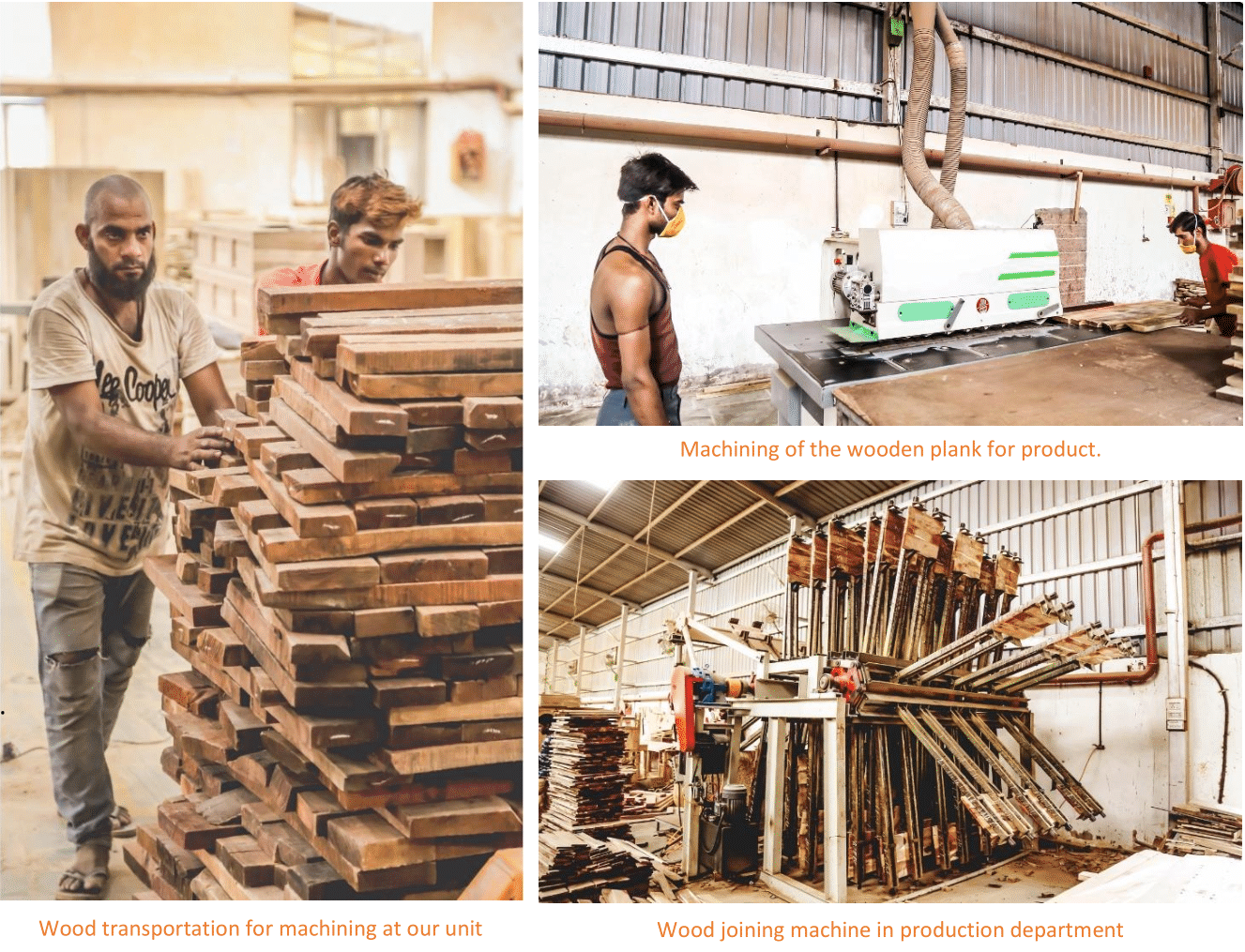 The furniture manufactured by us is a perfect blend of affordability, finest material, functionality, and durability. At our unit, each piece of furniture is manufactured under proper supervision and the team of experts make sure that the product is checked again for quality against all the parameters.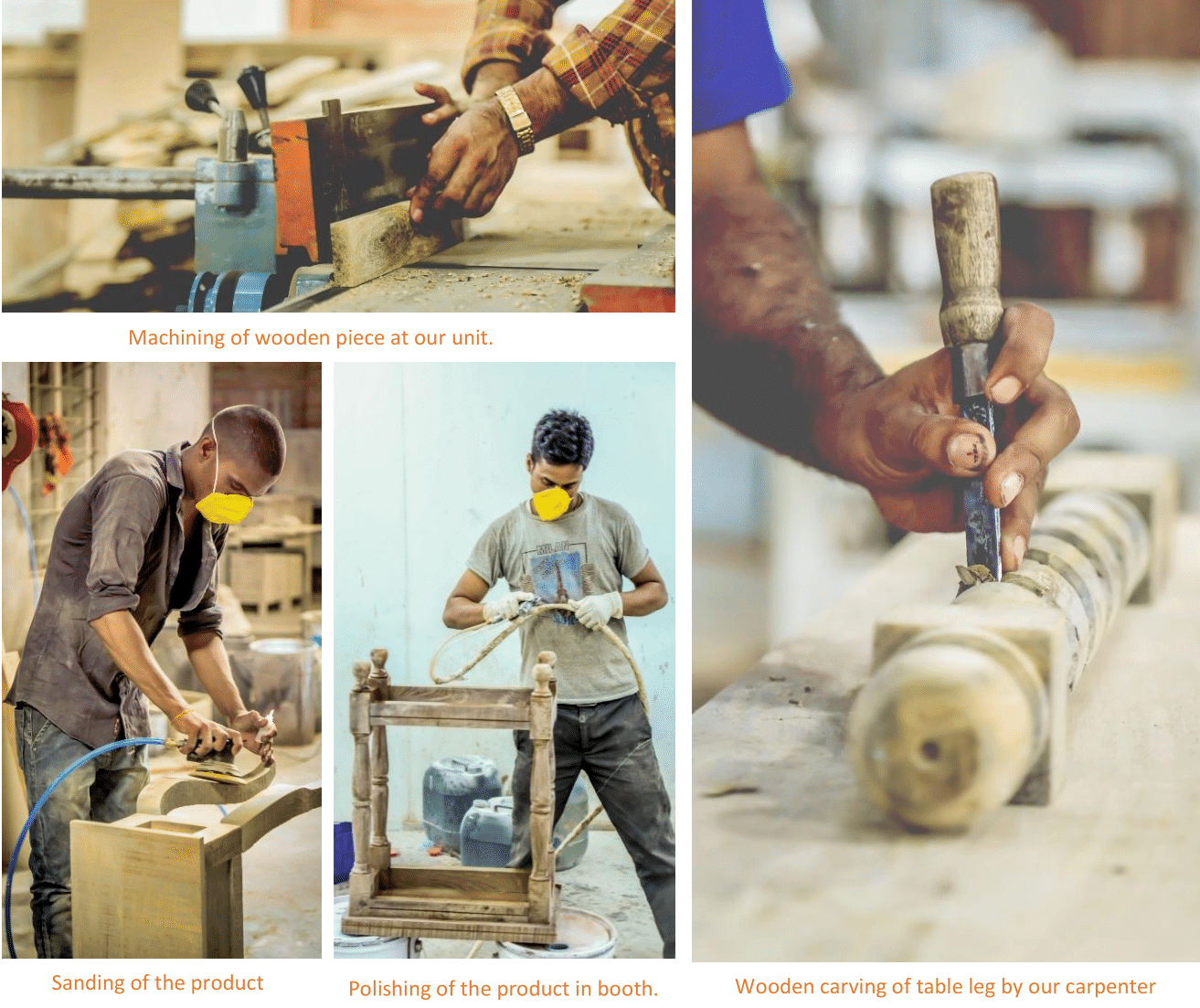 Research, technology, and innovation are the basic pillars of our company that drive the manufacturing process. Our products are the result of a clear commitment to these pillars. Technology grants us the ability to increase the potential of wood and attain fine joints without losing the characteristics of the wood.
Each product, after passing through the quality checks, is packed using high-quality cardboards, startocell, ethafoam, etc., ensuring damage-free delivery. We commit to deliver the product intact to our customers.
Apart from a manufacturing unit, we also have a warehouse for the storage of timber and wood seasoning plant. We also have our corrugation manufacturing unit, which yields the best and intact packaging box for our product shipments. We also consider the safety of our employees and the environment, as the essential prospect in our growth.
We welcome you to visit and see our collection of Jodhpur furniture manufactured for making your space great.